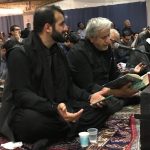 Br. Mahdi Falahati Mourning Rituals, Ziarat and Dua (in English)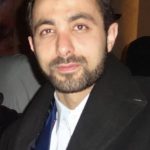 Brother Ablfazal Gandomi is a reciter and servant at the Imam Reza's Shrine.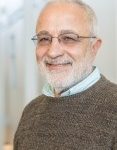 Dr. Abbas Ghassemi, is a Professor Emeritus; Faculty of Engineering at University of California, Merced and Editor-in-Chief of Energy Sources.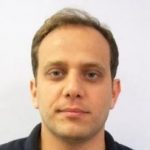 Dr. Ghaemi is presently a Senior Control Systems Engineer and project leader in the Controls and Optimization organization at GE Research.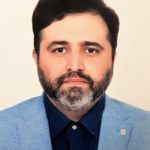 دکتر مهدی اصفهانی دکترای فلسفه از آلمان دارند و  رییس بنیاد مطالعات اسلامی در برلین هستند. هم اکنون ایشان به تهران برگشته اند و در پژوهشگاه علوم انسانی و مطالعات فرهنگی مشغول فعالیت در حصوزه فلسفه دین هستند.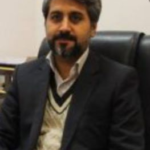 دکترمحمد جاودان دارای تحصیلات سطح عالی حوزوی و دکترای فلسفه دین و کلام جدید بیشترین اشتغال علمی تحقیق و تدریس در عرصه شیعه شناسی و کلام شیعه. دارای آثارمتعددی از ترجمه و تألیف اعم از کتاب و مقاله در عرصه فلسفه دین، کلام و تشیع. مدیر گروه تاریخ تشیع دانشکده شیعه شناسی دانشگاه ادیان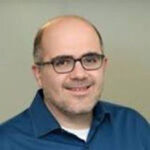 Dr Sadik Kassim is currently the Chief Technology Officer at Vor Biopharma. He is a scientist/executive with history of working in the biotechnology industry including in AAV based Gene Therapy, Immunotherapy, Oncology, CAR-T cell therapies, T cell therapies, CRISPR gene editing, Hematopoietic Stem Cells, and CMC.

About Hojjat al-Islam Hasan Doagoo: ▪️ McMaster University, Ph.D. candidate in Religious Studies (Western field), 2018- ▪️ Queen's University, M.A. in Religious Studies, 2017-2018 ▪️ Hartford Seminary, Graduate Certificate in Islamic Studies and Muslim-Christian relation, 2014-2015. ▪️ International Institute for Islamic Studies, M.A. in Islamic Studies, 2011-2016. ▪️ Imam Khomeini Research and Educational Institute, B.A. in Islamic Philosophy, 2006-2009. ▪️ Islamic Seminary of Qom, Levels 1-4 in Islamic Jurisprudence and its principles, 1998-2016
Hojjat al-Islam Hasan Doagoo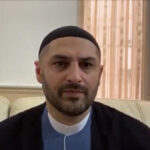 Hojjat al-Islam Sayyid Abbas Razavian grew up in the greater Los Angeles area. He received his bachelor's degree in business administration from the Marshall School of Business at the University of Southern California in 2001. At the age of 21 he moved to Tehran, Iran to study in the Islamic Seminary of Tehran with the late honorable akhlaq(ethics) teacher Ayatullah Mujtahidi. After the passing of his akhlaq teacher, he moved to Qum to continue his studies in Islamic legal theory and law. After finishing the sutuh of the hawza(Islamic seminary), he began bahth al-kharij. He is currently in his sixth year of bahth kharij. Altogether he has studied for over 16 years in the Islamic seminary. He has had English speaking engagements throughout the US.
Hojjat al-Islam Sayyid Abbas Razavian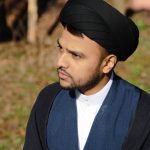 Hojjat al-Islam Sayyid Hassan Tabatabaee was born in New York, NY and was raised in Long Island, NY. After completing his undergraduate studies at St. John's University in Finance, he briefly worked in the investment banking sector. He began his religious studies in Syria, for Arabic, and then moved to the howza where he is currently completing his advanced studies at the Seminary. Sayyid Hassan leads and guides young adults by speaking at leadership and spiritual retreats.
Hojjat al-Islam Sayyid Hassan Tabatabaee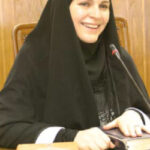 Sister Soheila Aryan is a Hafidha of Quran who has given many lectures on Quranic topics across the US and abroad on various platforms.
Sister Soheila Aryan
August 13, 2021