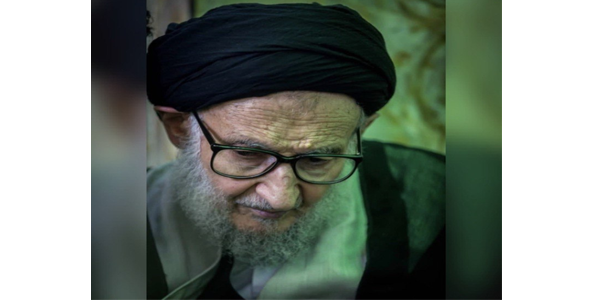 Memorial Session for Ayatollah Sayyid Mohammad ZiaAbaadi
إِنَّا لِلَّهِ وَ إِنَّا إِلَيْهِ راجِعُون‏
The prophet of Allah says:
رسولُ اللّه ِ صلى الله عليه و آله : مَوتُ العالِمِ ثُلمَةٌ في الإسلامِ لا تُسَدُّ ما اختَلَفَ اللَّيلُ و النَّهارُ
Death of a scholar creates a void [dent] on Islam that can never be filled until the day and night [exists].
We extend our condolences to the Imam of our time, Hujjat Ibn Al-Hasan Al-Askari (a.f.s) on the passing away of a great Scholar Ayatollah Sayyid Mohammad ZiaAbaadi (r.a).
We will have a memorial session for him on Saturday, February 20, 2021 from 7:30-8:00 PM.
Omid Islamic Center of Greater Boston
To access the announcement file please click here: