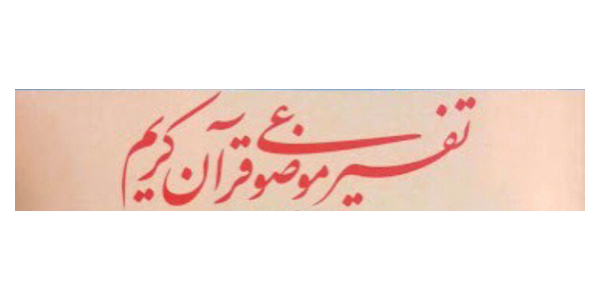 Biweekly

Topical Exegesis ("Tafsir") of Quran.
Saturday, November 7, 2020 at 7:30 PM EDT

Speaker:Hojjat al-Islam Doagoo (in Farsi)
عنوان: سیمای متقین از منظر قرآن کریم
چکیده: قرآن کریم، هدایت خود را مختص «متقین» می داند و در برخی آیات نیز، به بیان صفات و ویژگی های ایشان می پردازد. افزون بر آشنایی با ارزش های اخلاقی مورد تأکید قرآن کریم، شناخت شاخصه های متقین در قرآن، می تواند انسان را به کاستی هایی که مانع رشد معنوی وی و بهره مندی اش از هدایت الهی می شوند، رهنمون گردد. در این جلسه تفسیر موضوعی، به بررسی آیاتی از قرآن کریم می پردازیم که «سیمای متقین» را به تصویر کشیده و ایشان را معرفی می نماید. منابع مورد استفاده جهت ارائه بحث، تفاسیری چون المیزان، تبیان، نمونه و همچنین برخی روایات وارد شده در این زمینه خواهد بود، انشاءالله.
Program:
7:30-7:35 Quran Recitation
7:35-8:20 Lecture
8:20-8:35 Question and Answer
8:40-8:50 Ziarat Amin Allah for Imam Sadiq and Dua
About Hojjat al-Islam Hasan Doagoo:
▪️ McMaster University, Ph.D. candidate in Religious Studies (Western field), 2018-
▪️ Queen's University, M.A. in Religious Studies, 2017-2018
▪️ Hartford Seminary, Graduate Certificate in Islamic Studies and Muslim-Christian relation, 2014-2015.
▪️ International Institute for Islamic Studies, M.A. in Islamic Studies, 2011-2016.
▪️ Imam Khomeini Research and Educational Institute, B.A. in Islamic Philosophy, 2006-2009.
▪️ Islamic Seminary of Qom, Levels 1-4 in Islamic Jurisprudence and its principles, 1998-2016
Zoom Link to the programs:
Meeting ID: 316 797 733 One tap mobile +19294362866 Password: 351023
To access the announcement file please click here: