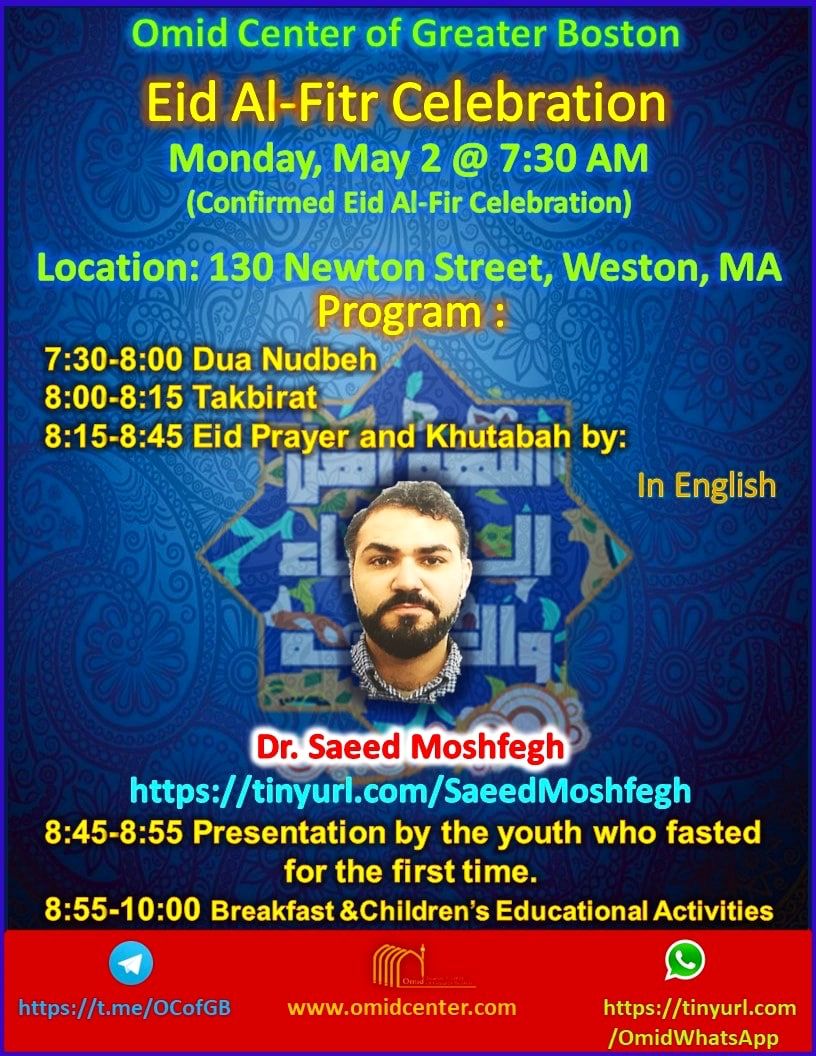 Eid Al-Fitr Celebration
Monday, May 2 star at 7:30 AM 2022
Salaamon Alaikum Brothers and Sisters,

بر اساس‌ گزارشات مورد اطمینان از رؤيت هلال ماه شوال در غروب روز يکشنبه روز دوشنبه ۲ ماه مى روز اول ماه شوال و عيد سعيد فطر خواهد بود.
Salaam Alaikom,
Based on credible reports of crescent moon sightings from the United States on Sunday, Monday May 2nd will be the first of the month of Shawwal and Eid al-Fitr.
مرکز اسلامی اميد بوستن فرارسیدن عید سعید فطر را به محضر حضرت صاحب الزّمان (عج) و شما عزیزان تبریک عرض می‌ نماید.?
برنامه عيد فطر در ساعت ٧:٣٠ صبح دوشنبه ٢ مي در آدرس زير
130 Newton Street, Weston, MA
برقرار خواهد بود.
Eid prayer program will start at 7:30 AM at the above address.
www.omidcenter.com
@OCofGB