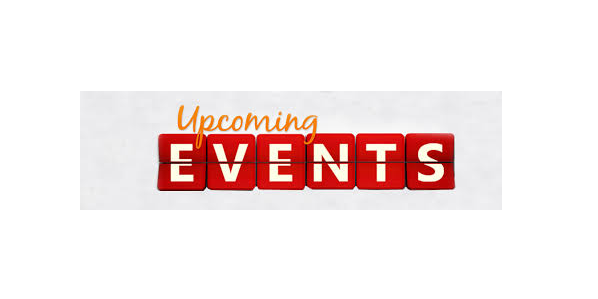 Upcoming Programs: February 18-20
برنامه هاي مركز اسلامي اميد بوستن
فوريه ٢٠-١٨
همه زمانها به وقت شرق آمريكا
1️⃣?دعای کمیل و بزرگداشت شهادت امام هادي (ع) (به انگليسي)
پنجشنبه ١٨ فوریه ٨ بعد ازظهر
سخنران: حجت الاسلام سيد عباس رضويان
موضوع: روشهاي مواجه امام هادي (ع) با خلفاي زمانش.
2️⃣✅برنامه مخصوص (به انگليسي)
موضوع:"حقوق خود را در مواجه با مامورين اف بي ُآي و ساير مجريان قانون بدانيم"
سخنران: خانم وكيل شانون الوكيل
جمعه ١٩ فوريه ٨:٣٠ بعد از ظهر
3️⃣?مجلس ترحيم و بزرگداشت مرحوم مغفور عالم بزرگوار آيت ا..سيد محمد ضياء آبادي
شنبه ٢٠ فوريه بين ساعت ٧:٣٠ تا ٨ بعد ازظهر
4️⃣✅برنامه درسهايي از صحيفه سجاديه
(به فارسی)
روزهاي شنبه بك هفته در ميان
شنبه ٢٠ فوريه ساعت ٨ بعدازظهر
سخنران: حجت الاسلام مسعود اديب
موضوع: دعاي شماره ٢٠ صحيفه
سجاديه
List of Special Programs:
1️⃣?Weekly Dua Komail Program Dedicated to Imam Hadi
(in English)
Thursday, February 18 @8 PM EST
Speaker: H.I. Sayyid Abbas Razavian
Title: The Battle of Imam Hadi (a) With the Caliphs of His Time.
2️⃣✅Special Program:
(in English)
Friday, February 19 @ 8:30 PM EST
Title: "Know Your Rights — encounters with the FBI and other law enforcement"
Speaker: Attorney Shannon Al-Wakeel
3️⃣?Memorial Service for Ayatollah Sayyid Mohamad Ziaabaadi
Saturday, February 20, 7:30-8:00 PM EST
4️⃣✅Biweekly Study of Sahifah Sajjadiya on Saturdays
(in Farsi)
Saturday, February 20, 2021 at 8:00 PM ESTُ
Speaker: Hojjat al-Islam Masoud Adib
Title: Lessons from Dua Number 20 of Sahifa Sajjadiya
Zoom link to the Programs
https://tinyurl.com/ZoomOmid
Meeting ID: 316 797 733
One tap mobile +19294362866
Password: 351023