ANNOUNCEMENT FOR 1399 NOWRUZ CELEBRATION
NOTE: As usual, we will donate any excess funds generated to an orphan-supporting organization.
DATE and TIME: Saturday, March 21, 2020@4:00 PM
یا مدبر خانه را آباد کن / یا مقلب، قلب ما را شاد کن
یا محول، احسن الحالم نما / از بدیها فارغ البالم نما
این دل جاوید را پاک از ریا / کن خدا، ای قادر بی منتها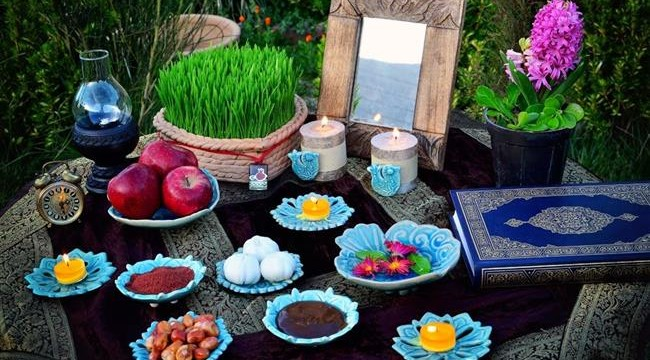 PROGRAM: Quran Recitation, Presentations by the Students of Omid School, Haft Seen Presentation, Lecture, Soroud, Competitions, and Dua followed by Prayer and Dinner.
We will have a "SABZE" and "PASTRY" competition. We will send the rules of the competitions to all the participants who intend to compete. Please send an email to omid.center@yahoo.com if you would like to compete in these competitions by March 16, 2020.
DRESS CODE: As usual, observation of Islamic attire is appreciated.
PARKING: On Site
PUBLIC TRANSPORTATION: Take Green Line D to Riverside T Station and Uber, lift, or Taxi to the Center.
RESERVATION: Please RSVP by Monday, March 16, 2020 as specified in the following format: send an email to rsvpfornorouz@yahoo.com with the following information in the SUBJECT line: NOWRUZ RSVP (N), where N is the number of people attending.
To order the right quantity of Chicken and/or Fish please indicate your preference in the RSVP message that you will send.
The program will include dinner consisting of SABZI POLO with FISH AND/OR CHICKEN and DESERT.
| | |
| --- | --- |
| Participants in the celebration | COST |
| COST: Under 5 years Old: | Free |
| Students: | $20 |
| Regular Admission (5 years and older): | $25 |
| Late registration MAY be possible until Thursday, March 19, 2020: | $35 |
| At the door registration | $50 |
To access the announcement file please click file bellow